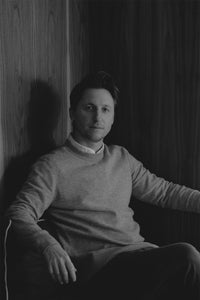 Kevin Frankental
Kevin Frankental is a South African designer and the co-owner of Lemon. Frankental's particular fascination with furniture and graphic design as well as photography has informed Lemon's journey, along with influences and inspiration from multiple eras, in particular the midcentury period. Frankental's process involves delving into the capabilities of different materials, and stretching their scope to consider new uses. He oversees product design and marketing, and has prioritised strong relationships with long term collaborators – an integral part of his vision to serve as a platform for South African talent.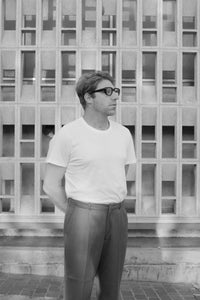 Yaniv Chen
Interior and product designer Yaniv Chen founded Master Studio in 2018. Since its inception he has created a number of pieces for Lemon as well as conceptualised the design of two of its showrooms. His work spans retail, residential and hospitality and over the last two years his projects have featured in numerous international publications and received wide acclaim. Chen draws on various historical periods for inspiration from the outset of each brief, resulting in a consistent signature sense of nostalgia in every space or piece.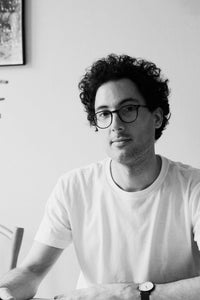 Leonard Kadid
Léonard Kadid is a French architect and product designer based in Paris. From object to architecture, the work of his studio focuses on structural experimentation and formal simplification to explore the intrinsic characteristics of matter. After studying at the École Polytechnique Fédérale de Lausanne in Switzerland and the École d'Architecture de la Ville et des Territoires in Paris, Léonard Kadid has collaborated with renowned international offices in Switzerland before setting up his own studio in Paris.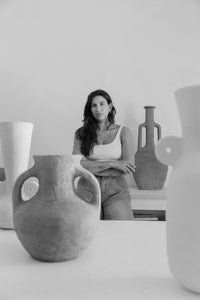 Jade Paton
Jade Paton creates contemporary sculptures out of clay. Her main source of inspiration is the ancient vessel, as well as forms in nature, architecture, design and contemporary art. She pieces various elements together to create unique and other worldly designs. During the building process the shape mutates and evolves into something unexpected. The surfaces of the work can be raw and natural, as if they have emerged from the earth, or saturated and colour driven. The sculptures feel ancient and futuristic at the same time - a juxtaposition of the old and the new. They are both decorative and utilitarian in their timelessness and can exist equally well in an exhibition space or domestic environment.
Jade completed her studies at the Michaelis School of Fine Art, where she majored in sculpture. Her studio, based in Cape Town, South Africa was established in 2018. All pieces are hand crafted and each piece has its unique character.