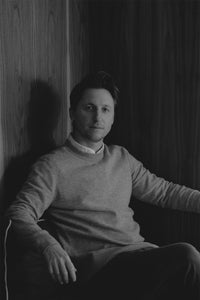 The rooms we inhabit are more than just physical spaces - they are reflections of our personalities and experiences. We curate them over time, selecting furniture and objects that speak to us and help us tell our stories. But these pieces are not just for us - they are also for those who visit, who stay, and who choose to return. They too will find meaning in the objects we've chosen, deriving their own narratives from the space we've created.
That's why it's important to choose furniture and objects that will stand the test of time. These pieces must be robust enough to develop a patina over the years, absorbing the highs and lows of our authentic human lives. Ideally, they will be handed down from generation to generation, evolving into entirely new narratives with each new home and family.
At Lemon, we believe in creating furniture that will endure. We design and produce for those with a discerning eye, those who derive immense joy from exceptional pieces that are built to last. Our pieces are crafted with care and attention to detail, using only the finest materials. We believe that furniture should be both beautiful and practical, inspiring and useful.
In summary, the rooms we choose to spend our time in are more than just collections of furniture and objects. They are stories, told through the pieces we've selected and arranged. At Lemon, we believe in creating furniture that will be a part of those stories, enduring for generations to come.